Cloisonné pins are produced today using centuries-old techniques. Originating in 13th century China, this process was employed to decorate vases and other art for the Emperor.
During the Ming Dynasty, bronze casting was perfected and cloisonné was used to create exquisite works of art.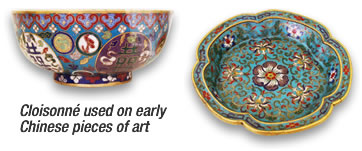 Cloisonné begins as a colored metal sheet which is stamped with your design. This creates a relief area which is then filled with colored glass. Today, we still look to China for the highest form of this work.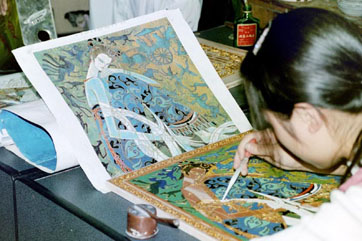 Because of its durability, feel and finish, cloisonne is best suited for corporate pins. It is considered jewelry, and is a more expensive alternative. Please call us for pricing on cloisonne work.